News
Chinese launch Heweliusz into space
A second Polish satellite was successfully launched yesterday carrying the name of Gdansk's most famous son Jan Heweliusz as well as emblems from the city of Gdansk.
The satellite was launched from the Taiyuan Launch Space Centre in China on-board the Long March 4-B rocket at 05:15 Polish time yesterday (Tuesday August 19). The satellite will be operative for several years conducting measurements of the brightest stars, taking pictures and collecting data about their construction.
The satellite is the last to be launched as part of the international Brite project and was finally launched after having been due to go into orbit in December 2013. A second Polish satellite named Lem (after the Polish science fiction writer Stanislaw Lem) has been orbiting the earth since November 2013. The Heweliusz satellite is equipped with components designed by the Centre for Space Research which includes a modified telescope and equipment for carrying out experiments in space as well as its own power source and a dedicated radio transmitter with which it identifies itself.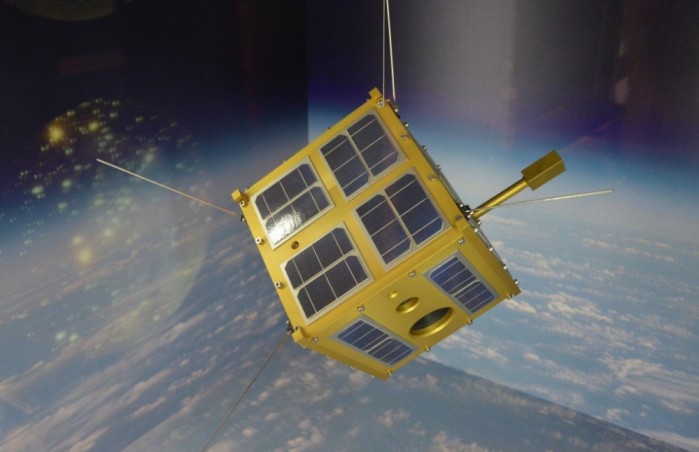 Engraved on the satellite are the logos of the city of Gdansk and the Hewelianum Centre where on Tuesday President Pawel Adamowicz, scientists and journalists watched live pictures of the satellite entering orbit and deploying. The Hewelianum Centre has a 1:1 scale model of the satellite on display in the centre on ul. Gradowa in Gdansk while work on building a planetarium is also underway.
The project was funded by the Ministry of Science and Higher Education which allocated nearly PLN 15 million and work on the satellite was carried out by Universities in Graz, Vienna, Montreal and Toronto.
This piece was written using an article written in Polish by Elzbieta Michalak on Trojmiasto.pl on August 18, 2014.