News
European Solidarity Centre picks up prestigious award
The European Solidarity Centre (ECS) in Gdansk has been awarded the prestigious 2016 Council of Europe Museum Prize. The museum will keep the trophy, La femme aux beaux seins (The woman with beautiful breasts) by Joan Miró for one year.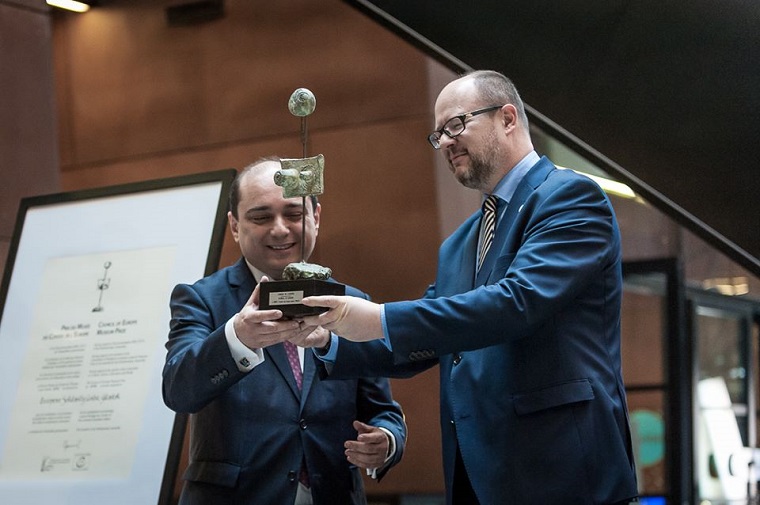 The Council of Europe each year recognises institutions whose activities are particularly important for the heritage and identity of our continent with the Council of Europe Museum Prize.
The prize is described thus on the European Museum Forum website:
The Council of Europe Museum Prize is a unique award intended to highlight the need to preserve and promote the European cultural heritage as a factor uniting the Council of Europe's 47 member states. It involves recognition of the excellence displayed by the winning museums in the approach they take to museum work, while complying fully with the EMYA criteria, and helps to give added dynamism and variety to the European museum sector.
This prestigious prize is awarded based on the recommendations of the EMYA Judging Panel, by the Committee on Culture, Science and Education of the Parliamentary Assembly of the Council of Europe to a museum which puts particular emphasis on a clearly understandable presentation of a European perspective, showing initiative in presenting themes of European relevance and adherence to the key values and priorities of the Council of Europe.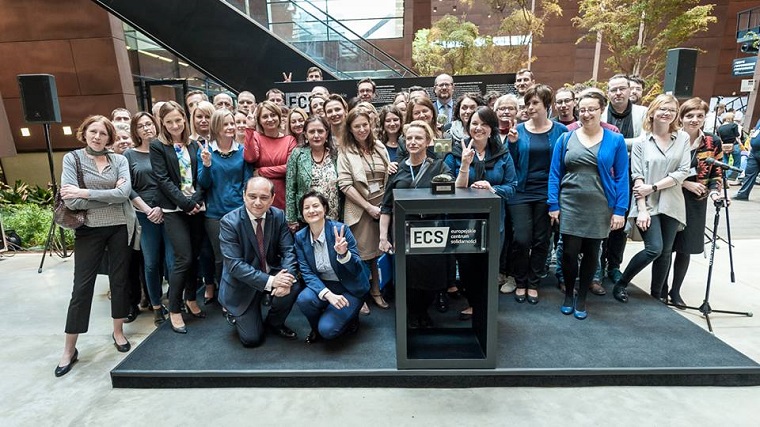 The prize is fiercely fought for and the competition involves a multi-stage selection process. In the opinion of the jury ECS is "a fascinating example of a cultural institution, operating to promote freedom and solidarity. Events to which it refers and the program of the institution, make it a forum of contemporary Europe. It was possible to create, from a history of the Solidarity trade unions, a powerful and moving source of inspiration for the activity and civic engagement. The Centre combines history with everyday life, creating a bridge between culture and democracy.
Twenty-five years after the fall of the Berlin Wall, thoughts and attitudes are beginning to erect new walls. The aim of the European Solidarity Centre is to provide substantial support to organisations working for the common good, freedom and human rights."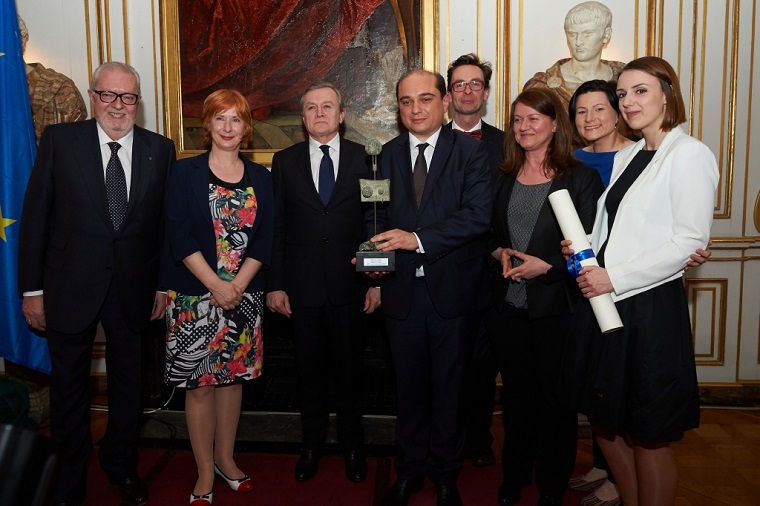 The award was accepted on behalf of the ECS by its director Basil Kerski and his team along with Deputy Prime Minister and Minister of Culture and National Heritage, Piotr Glinski. The award will stay in the ECS for the next year and is now proudly on display in the atrium.