News
Local fashion giant invests in future
Clothing firm LPP S.A., whose business portolio includes well-known highstreet retail brands such as Reserved and Cropp, has announced plans to expand further by building a second office building on ul. Łąkowa, in the Dolne Miasto (Downtown) area of Gdańsk.
The company is already carrying out major refurbishment of its original office on the same street and this new investment, together with the completion of a brand new training centre and showroom in Pruszcz Gdański, is expected to be accompanied by the creation of several hundred new jobs in the Gdańsk area.
"We recently bought a plot of land adjacent to our office at ul. Łąkowa. We want to build another office building there as, in connection with the development of the company, we are going to increase our workforce by approximately 200 new employees in the coming years," says Jacek Kujawa, Vice President of LPP. "In early 2015, we'll make a decision with regards to which architectural firm to use, and we hope that the new building will be ready in 2016. At the moment, though, it's really too early to speak about concrete facts."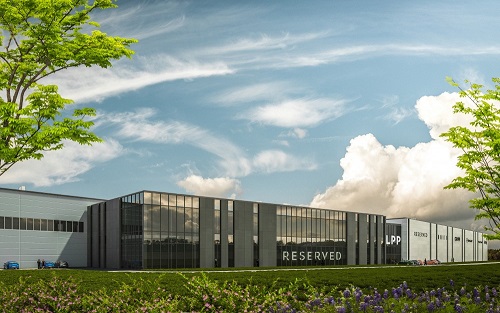 And the company's other big investment in the area, a 13,000 m2 training centre, is just as important:
"The training centre and showroom in Pruszcz Gdański is also nearing completion. The centre will be used mainly for training groups of our employees, while the showroom part will resemble a shopping centre with shops of all our brands. In this way we will be able to carry out on-site training, develop concepts for new stores and test new technologies without the need for time "off" which some businesses operating on the market require. Stores in the showroom will be accurate representations of those in the real shopping centres," explains Kujawa. "The company is also completing preparations on a new brand, which will premiere in the first half of 2016. We already have a name, but we're keeping it a secret!"
In addition to all this, the company is looking forward to officially re-opening its newly-renovated main office within the next few months. The building, which has been one of the main architectural focal points on ul. Łąkowa since before WW2 (when it belonged to the Gdańsk Tobacco Monopoly), has been receiving a major facelift since mid-2013.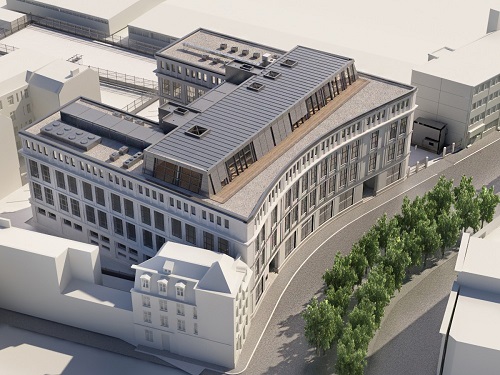 The project has seen the creation of new structural elements, such as a glazed courtyard café-club and glass-ceilinged mezzanine, while the ground floor and three upper floors have been completely rebuilt. There has also been a partial replacement of windows and the area around the building will be developed too.

The building will also feature a number of facilities for the employees of the company, including two large, fully-equipped fitness rooms (in which classes will be conducted by professional trainers), a sauna, showers and a secure room for bicycles.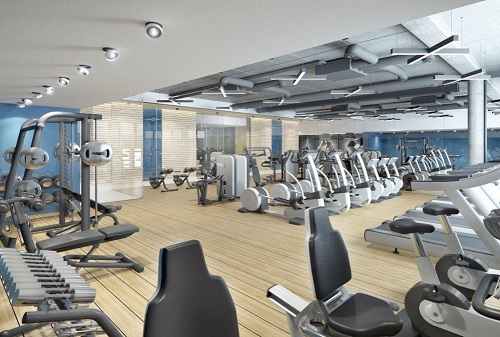 "The renovation of our main office will take around two years in total and we're going to move into it in spring 2015. The building will be staffed by some 600 people, mainly related to our flagship brands of Reserved and Cropp. As it will remain the company's headquarters, the upper management offices will also be located here," says Kujawa. "Although repairs have been made to almost 90 percent of the building, we want it to retain its character. It is a building with history and we would like to refer to this heritage through various memorabilia items connected with the Gdańsk Tobacco Monopoly, which we have been able to purchase. We also want souvenirs to be made available to the public. For now, though, we're just working out how to present this heritage within our offices."
The property was built between 1924-1927 in the modernist style and, from 1928, was the main office of the aforementoned tobacco company. Incredibly, it survived the war without sustaining major damage and was later given "listed building" status, meaning that all plans and modernisation actions have had to be carried out under the supervision of conservators.
The above piece is based upon an article which appeared in Polish on Trojmiasto.pl