News
Metropolitan area gets ready for Job Fair 2015 (11-12th May)
The Trojmiasto Job Fair, the largest such event in terms of number of visitors, employment exhibitors and job offers in northern Poland, is fast approaching and will run over two days (11-12th May) next week at Gdansk Polytechnic's Faculty of Electronics, Telecommunications and Informatics (ul. Gabriela Narutowicza 11/12).
On this year's list of exhibitors there are more than 70 employers, covering all industries and specialisations, and offering a variety of jobs, paid internships and work experience placements. Developers (Ruby, PHP, Java, C ++, C #, JavaScript etc.) are sure to be in high demand, as ever, but companies will also be looking to recruit for many other positions including IT project managers, electronic engineers, automation engineers, accountants, salespeople, call centre employees and computer game testers.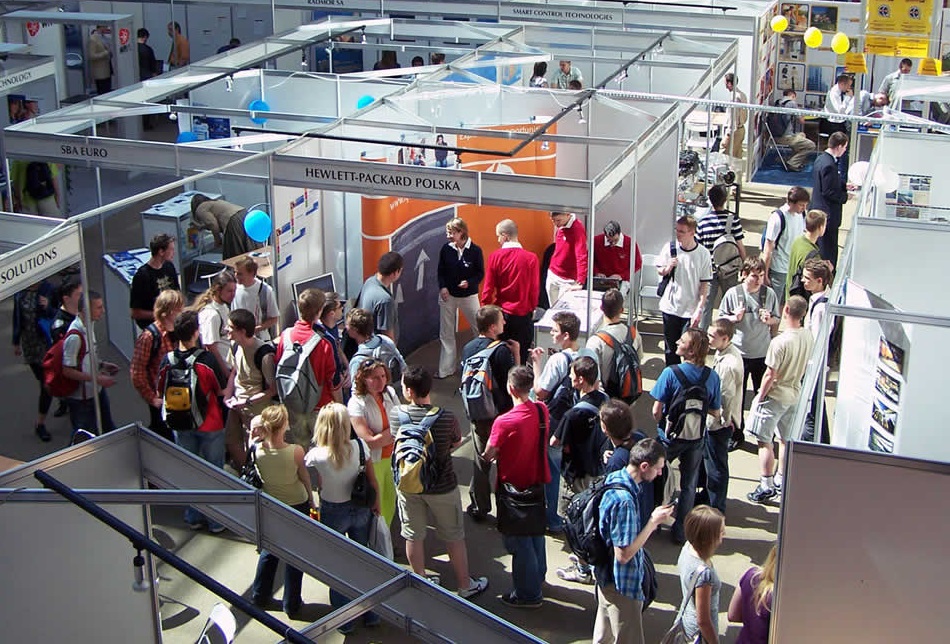 Public offices and institutions will be among the exhibitors too with Gdansk District Labour Office and the Voluntary Work Corps both set to participate. Gdansk Municipal Office will also be presenting the thirteenth edition of its "Holiday Internship" project with 377 offers of paid internships in the province of Pomerania. Several well-known and respected recruitment agencies will also be in attendance, offering permanent and temporary employment both at home and abroad.
Many local employers are regulars at the fair and, for companies such as Intel Technology Poland, Jabil Circuit Sp. z o.o, GForces Poland, Sii, Speednet, Dynatrace (formerly Compuware), Radmor SA, GZT Telkom-Telmor Sp. z o.o and Flextronics, this will be their eighth year of participation. Every year, though, there is also a sizeable group of new exhibitors and this year is no different- first time exhibitors will include Alatek, Solwit SA, EPAM Systems, T-Radwar SA, Panlink, Schibsted Tech Poland Sp. z o.o, Movo Sp. z o.o, Multiposting and Qtravel.
At such fairs, the recruitment plans for most companies typically provide for the employment of 20-30 new employees. In the upcoming event, however, some employers such as Platan, Staples and Wipro could be looking for as many as 300 people!
Aside from the obvious attraction of work offers, visitors will also be able to get key information related to the exhibitors' and their specific recruitment procedures "straight from the horse's mouth" as most stands are manned by HR staff (some even by the employers themselves!), the perfect people to characterise a given position or describe a day in the life of the company.
As if all that wasn't enough, as companies seek to promote their services and products as much as possible, visitors to the fair will also be able to pick up company merchandise and enter a wide range of competitions for the chance to win valuable prizes, including Samsung Galaxy tablets, portable drives, USB sticks and T-shirts. Hospitality and entertainment are also key features at many stands and, among other things, visitors will have the opportunity to take part in computer game tournaments, have a go on a Boeing aircraft simulator (at the Jeppesen Poland stand) or sip on a free coffee (at the Arte Cafe stand).
Anyone interested in finding out more about the Trojmiasto Job Fair is invited to join the official Facebook page for information and interesting facts about exhibitors, event updates, prize draws, contests and quizzes.
This article is based on an piece that appeared on trojmiasto.pl