News
New data shows OMG-G-S is a great place to live
The Gdansk-Gdynia-Sopot Metropolitan Area was ranked highly in two reports published this month which examined statistics to try to give a picture of how well cities are looking after their inhabitants and the health and happiness of inhabitants of urban areas.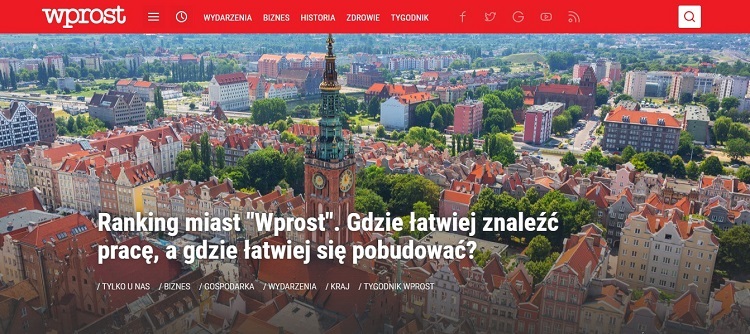 In the first the Polish magazine Wprost ranked Gdansk number 1 in Poland in a survey where they gathered data in a number of areas to give an overall 'well-being' of the city and its residents. The criteria used tried to measure the city authority's friendliness in dealing with residents; its openness to business and its financial management. Examining data on 66 towns and cities, data used came from the Ministry of Finance, the Central Statistical Office (GUS) and surveys completed by the city authorities themselves. Wprost took into account the revenue and expenditure per capita of each city during the last two years with close attention paid to the amount of debt each city has. Wprost also looked at how successful each city was in applying for and managing funding from the EU and analyzed expenditure on transport, the environment and on culture. Unemployment and job creation was checked as was the number of new business entities created, building permits granted and zoning plans. The health, safety and social assets of the community were also considered with kindergarten places counted, lengths of cycle paths and share of green spaces as part of the overall living space in the city. The wide-ranging survey also assessed things like the number of hotspots in the city, the percentage of enquiries to the city authorities dealt with electronically education results. The criteria were grouped into three groups – finance, quality of life and openness for business with a maximum of 10 points available for each grouping.
Once everything was added up, the city of Gdansk (21.82 points) came out top ahead of Gliwice (21.34), Warsaw (21.33), Olsztyn (20.55) and Krakow (20.36). The city of Sopot also ranked highly for low unemployment and a high level of expenditure per capita on the environment.
Meanwhile in the Eurostat Urban Europe 2016 published by the EU Eurostat organization, the Gdansk-Gdynia-Sopot Metropolitan Area fared highly in a number of areas examined by the report. Criteria from immigration and integration, to concerns over housing, affordability and green space, were examined with the report containing a wealth of statistics on how residents of the EU's biggest cities feel about where they live.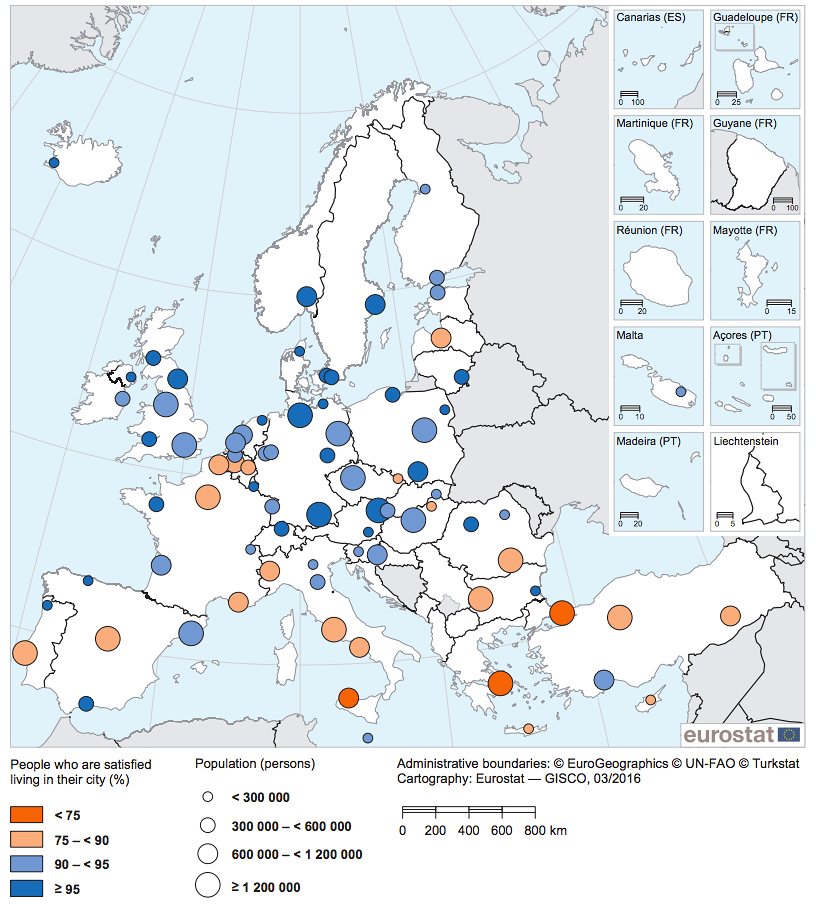 Every three years Eurostat surveys local perceptions of quality of life in 79 cities in the European Union, plus Iceland, Norway, Switzerland and Turkey. More than 40,000 people were interviewed by telephone in their mother tongue.
Take a look at some of the questions and answers in an interesting set of graphics here.
Reports from Wprost and Eurostat were used in writing this piece.