News
New railway to connect even more people
From the beginning of October, the Gdansk-Gdynia-Sopot Metropolitan Area will become even better connected with the extension of the Pomeranian Metropolitan Area line to the Kashubian town of Kartuzy.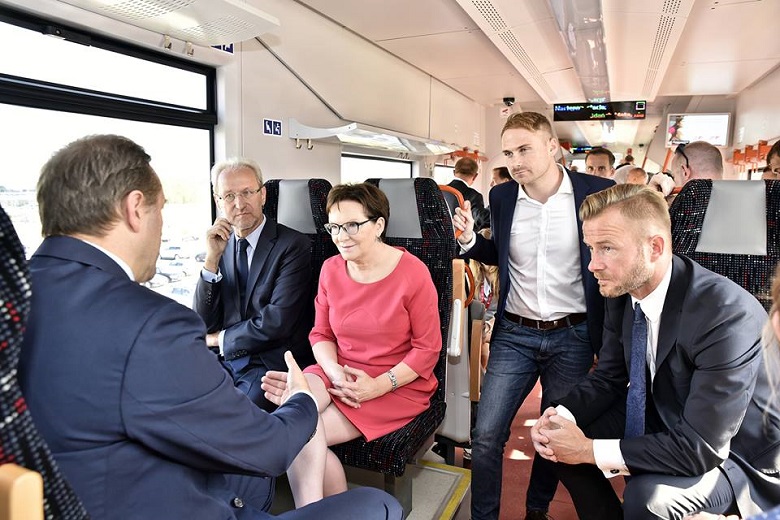 Prime Minister Ewa Kopacz speaks with Pomeranian Governor Mieczyslaw Struk.
The Pomeranian Metropolitan Railway was opened on August 30, 2015 at an official ceremony attended by Prime Minister Ewa Kopacz and Regional Governor Mieczyslaw Struk and for the first time, connects the expanded Lech Walesa airport with the Tri-city by rail. Constructed from scratch the railway is the largest investment ever in the history of the Pomeranian Regional Government and is also the first railway line to have been built by a regional government. Its central aim is to provide an alternative, fast and convenient means of transport for the regions' residents. The first phase saw Osowa connected, via the airport, with Gdansk-Wrzeszcz from where you can swap to the local SKM service running north-south through the Tri-city.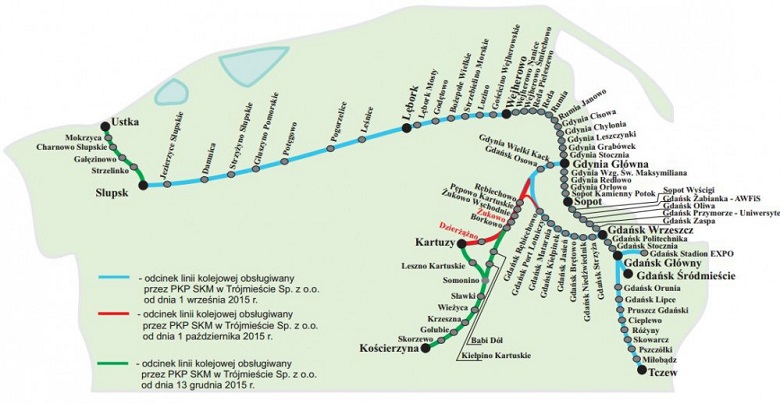 The second phase will see the line extended to the Kashubian town of Kartuzy from October 1. It is planned to run 18 trains a day between Kartuzy and Gdansk-Wrzeszcz.
The new connection will see trains run to Gdansk's main train station in the morning (in the afternoon it will be necessary to take the train back from Gdansk-Wrzeszcz). The journey is expected to cover the 42km and the multiple stops in less than an hour and trains will run from early morning until late evening. Tickets are expected to cost 8.70zł for a single between Kartuzy and Gdansk, with a monthly ticket costing 188zł. You can download a timetable from here.
The next steps are to extend the line further onto Koscierzyna and Bytow by means of the previously derelict Kokoszkowska railway line. The line was badly damaged at the end of the Second World War and never repaired. The extension of the PKM to Koscierzyna and Bytow, which is the result of years of planning, will see Gdansk and the heart of Kashubia connected by rail for the first time in over 70 years.
The branch line through Osowa will see trains also connected with Gdynia forming a loop taking in all three cities and the airport, with a number of local stops in between. Two new train stations are already planned for Gdynia next year and these will join a comprehensive network of stations, all highly visible by their distinctive, bright red constructions.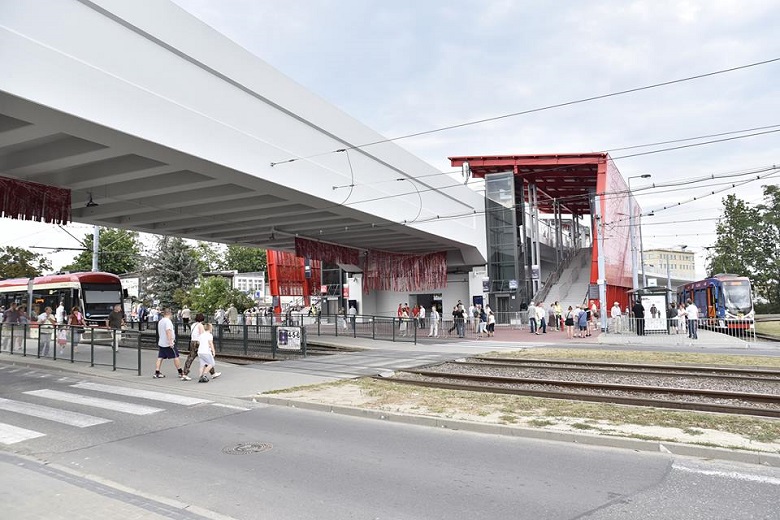 This piece was written with reference to the site of the Pomeranian Metropolitan Railway and Trojmiasto.pl
You can check out lots more photos of the official launch day including shots of the new trains, stations and a classic steam engine here and here.