News
Open Day to visit the new tunnel under the Martwa Wisla
October 19, 2014, from 10.00-14.00.
Timetable of events.
10.00 - Opening of the construction site and the start of visiting.
Entrance to the tunnel will be from the Marynarki Polskiej side (see map here) where support staff will be on hand to help you as you arrive at the construction site. You'll get the chance to see one of the tunnels constructed under the Marta Wisla (Dead Vistula) designed to take traffic away from the city centre. Note that it will only be possible to go in one direction through the tunnel so you will not be able to turn back.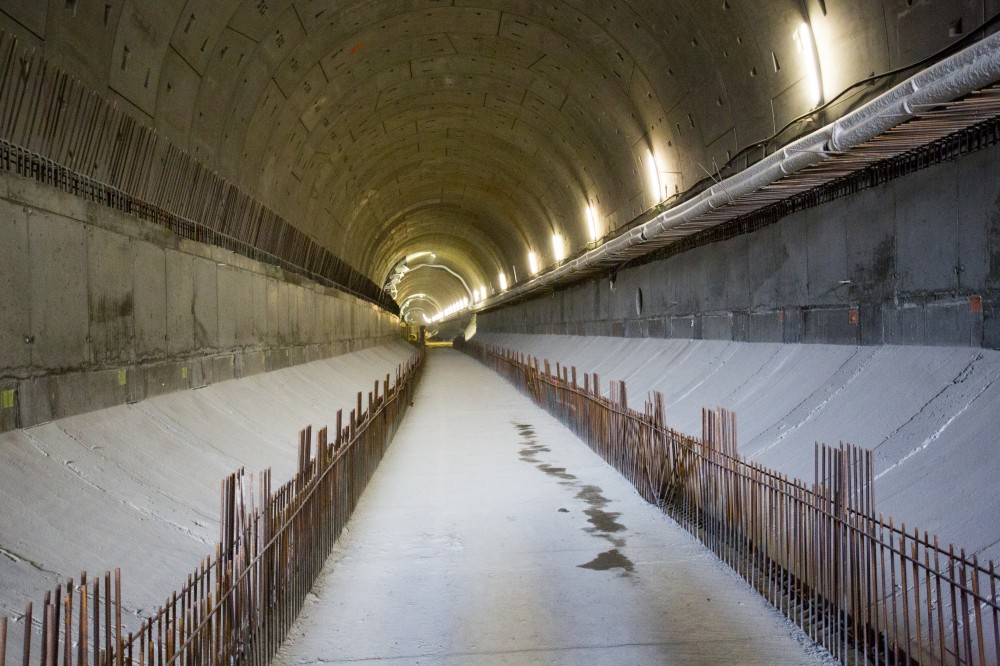 Upon exiting the tunnel on the other side a free shuttle bus will be waiting to carry you back to the entrance of the tunnel on Marynarki Polskiej stopping at the Upland Gate at the top of ul. Dluga and also at the Main Railway station in Gdansk (Gdansk Glowny).
It is recommended that you arrive at the entrance using public transport and with that in mind, additional services are being laid on. Tram nr. 10 will run from Siedlce via the Main Railway station in the direction of Nowy Port and this will run every 20 minutes. Additionally between 09:30 and 15:30, tram nr. 7 will operate on the route from Lostowice via Chelm and the Main Railway station to Nowy Port. This service will run every 10 minutes.
There will also a special bus service (nr. 158) running from Wrzeszcz Railway station via Zaspa, Droga Zielona through Letnica and onto Nowy Port. These buses will run every 10 minutes between 09:30 and 15:30. Normal fares apply.
Please wear comfortable shoes, warm clothing and bear in mind that the visit will involve a 1.5km walk through a construction site, under the ground.
12.00 – Walk through the tunnel with Gdansk President Pawel Adamowicz.
14.00 – Last visitors may enter the tunnel and this will mark the end of the open day.
We assure you of:
An unforgettable and unique experience
The opportunity to learn about the engineering feat involved in the construction of the first tunnel of its type in the whole of Poland
An unique opportunity to pass 35 metres under the surface of the Martwa Wisla without getting your feet wet.
Small gifts and free refreshments