News
Port of Gdańsk a 'Diamond of Polish infrastructure'
The Port of Gdansk has been honoured with a 'Diamond of Polish Infrastructure' award by a panel of industry professionals.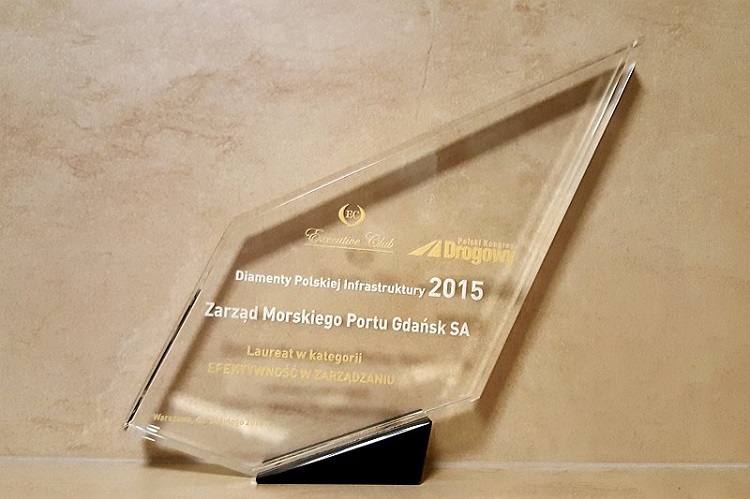 The award was made at the end of the sixth edition of the Polish Infrastructure conference which took place in Warsaw's Sheraton Hotel on February 23, 2016 and was organised by Executive Club Poland under the auspices of the President of Warsaw.
The Diamonds of Polish Infrastructure awards are made for outstanding achievement by companies and leaders involved in the Polish infrastructure industry. The jury is composed of industry sector leaders who select winners in 8 categories.
The Port of Gdansk picked up the award for 'Efficiency in Management'. The jury decided that the Management Board of Port of Gdansk SA had demonstrated effective and stable management of the port infrastructure, continuously improved efficiency and exemplary work in the area of business strategy, plans and cooperation with investors, which had contributed to the continued development of the sector in Poland.
Prizes were awarded in 8 categories: Innovation Leader, Financing Entity of the Year, Investment of the Year, Advisor of the Year, Corporate Social Responsibility Leader, Top Executive Project of the Year and Efficiency in Management.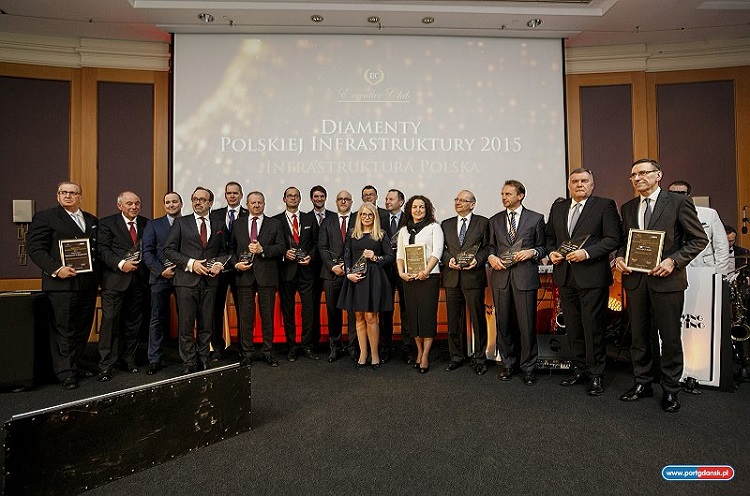 The award is the third collected by the port authorities in a relatively short space of time. In 2015 the Governor of Pomerania marked the port's outstanding contribution to the development of the region and for raising the profile of the region both throughout Poland and abroad. Earlier this year, Port of Gdansk SA received the Pomeranian Employer of the Year award for 2015. The work of the port has expanded quickly over the past decade and the port authorities continue to invest, with 100 million PLN invested in new projects in the last year and a further 115 million PLN earmarked for infrastructure investment in 2016.
According to the preliminary financial figures for the year 2015, net profitability of PGA SA was up 47%, a 100% plus increase on 2014, when it recorded an 11% growth in sales revenue.
The excellent access infrastructure to the port, connections to the road network and the A1 motorway, investment in rail infrastructure and expansion of terminal infrastructure were all recognised by the jury in their decision to make the award.