News
The 10 largest ports on the Baltic. Gdansk and Gdynia compete with Russian giant for number 1 spot
Gdańsk and Gdynia both recorded record cargo handling in 2014 and the chances are that Gdansk will soon become the number one port on the Baltic, due in part to the war in Ukraine.
According to the Alphaliner industry research report, Gdańsk is most likely to take over the role of the main transhipment hub. In contrast, St.Petersburg, despite being the largest Baltic port will be reduced to supporting only the Russian market.
Gdańsk is becoming a transhipment port for a diverse range of goods whereas other Baltic ports are focussing on other specialist functions.
Alphaliner noted the effects of EU sanctions and Russian counter-sanctions with Kaliningrad recording a very impressive 16.5 percent growth figure in the first half of 2014 only to record a significant fall in the second half of the year. Similarly the port of St. Petersburg posted a fall of more than 9 percent.
There are concerns for the two Polish ports that a new directive on emissions in the Baltic, North Sea and English Channel may limit growth in 2015 with Gdynia stating that a repeat of 2014's figures in 2015 would be seen as a success. Management at Gdansk though do not expect to see a fall in the amount of goods handled in 2015.
The full list
1. Saint Petersburg (Russia)
2. Gdańsk (Poland)
In 2014. Gdansk handled slightly more than 32.2 million tons, an increase of 7 percent over the best previous year so far - 2013. In the last six years the Port of Gdansk was dramatically expanded in the area of container handling. During the last eight years the number of vessels serviced has increased by 70 percent and in 2014 over 1.2 million TEUs were handled.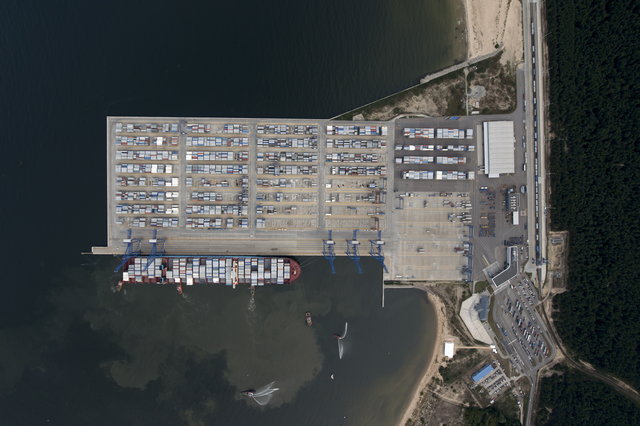 Mc-Kinney MAERSK Molle, the largest container ship in the world at the port of Gdansk, DCT, 21.08.2013 Photo. Kacper Kowalski / FORUM
3. Gothenburg (Sweden)
4. Gdynia (Poland)
In 2014, trans-shipment of goods reached a record level in Gdynia of 91.4 million tons, or a 9.9 percent increase on 2013. There was also an increase in the number of containers handled to 119,516 TEU. Both Gdansk and Gdynia recorded the largest increases in the handling of general cargo, grain and fuel (in Gdynia this was up 271.4 percent; in Gdansk by 13 per cent.). There was a significant drop in the handling of coal (by 21.9 percent in Gdynia) and of coke and wood (in the latter case this dropped by 51.3 per cent in Gdynia).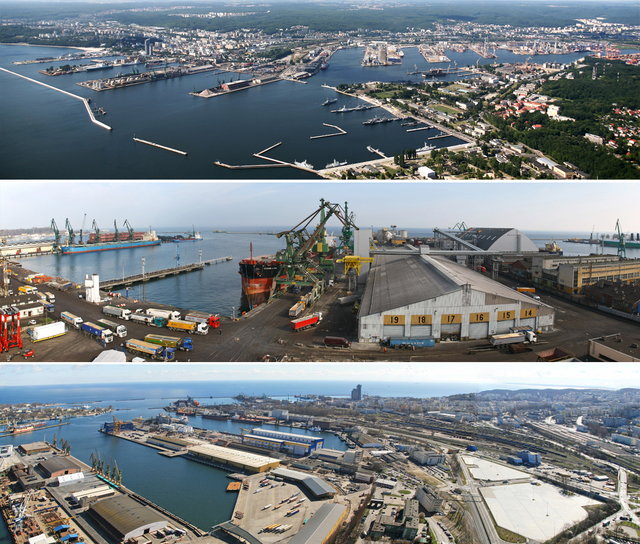 Photos Kacper Kowalski / FORUMfot. www.port.gdynia.pl
5. HaminaKotka (Finland)
6. Aarhus (Denmark)
7. Klaipeda (Lithuania)
8. Helsinki (Finland)
9. Riga (Latvia)
10. Kaliningrad (Russia)
This article was based on a piece which appeared on the biznes.pl website on March 23.