News
The changing face of the Tri-City: what to look forward to in 2015.
Following on from the successes of last year, 2015 promises to be another big one for the Tri-City in terms of investment projects reaching completion. A whole raft of infrastructural developments, particularly in the public transport and communication sector, is set to be unveiled as the year progresses, allowing residents and visitors alike to finally feel the benefit of all the blood, sweat and delays! Here are a few highlights to whet your appetite:
Pomeranian Metropolitan Railway (PKM) line & trains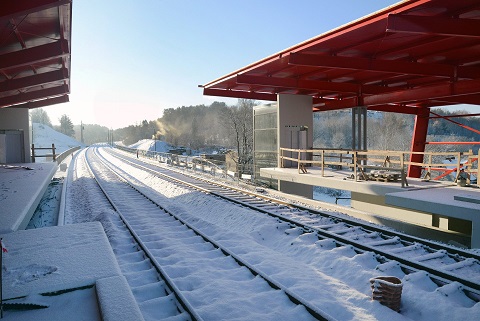 Without a doubt, the most important investment and one which has the potential to change not only the functioning of the whole urban area, but also the region. The 1-billion-zloty construction project, consisting of 19.5km of track going in either direction, will give residents of outlying western districts of Gdansk and Gdynia a fast, new connection with the two city centres, as well as opening up a substantial part of Kashubia to both commuters and tourists. Currently 86% complete (slightly ahead of schedule), construction is expected to finish at the beginning of March with the official launch scheduled for 1st September.
The new line will be serviced by 10 modern trains, produced by Pesa Bydgoszcz and costing 114 mln zloty in total. Each train, which will travel at speeds of up to 120km/hr, will be able to accomodate 250-350 passengers at a time and will feature comfortable seating, LCD information screens and electrical sockets for laptops/phones. Delivery of the trains is expected by June.
Tunnels under the Martwa Wisła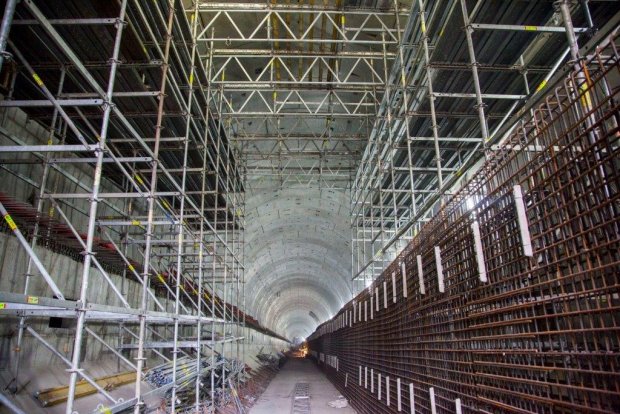 Following a whole year of TBM (Tunnel Boring Machine) drilling from both sides, in which some 250,000 m3 of earth was displaced, the 1.4km road tunnels which will pass under the Martwa Wisła to connect Letnica and Przeróbka are finally nearing completion.
Both tunnels, which are 35m below the surface of the water at their deepest points, have two lanes for traffic as well as a hard shoulder and all necessary health/safety & maintenance facilities. The investment, which is also providing for the development of a major adjoining intersection on the Letnica side, will be somewhere in the region of 885 mln zloty and, although originally scheduled for completion in October last year, the date has since been moved back to April of this year.
Sopot train station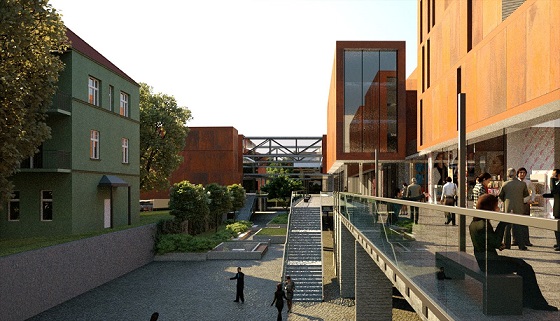 Work began on the major facelift to Sopot's central train station back in April 2013 and, while the halfway point was passed in October, the official opening date has been put back a couple of times. Nevertheless, the 4 new buildings (all integrated into one complex) will be ready to open their doors at some point during the summer to cater for the various needs of travellers, shoppers and businesspeople.
Building B will form the station itself and, aside from the necessary access to platforms, will house hi-tech passenger information systems, ticket machines, left-luggage lockers and a variety of small eateries/shops/services geared towards travellers. Buildings A and C, meanwhile, will be dedicated to large scale retail (i.e. a mall) and administration purposes, respectively, both with direct connections to the train passage/station. The final construction, Building H, will be home to a 3-star, business class hotel with around 70 rooms and a conference room.
New SKM trains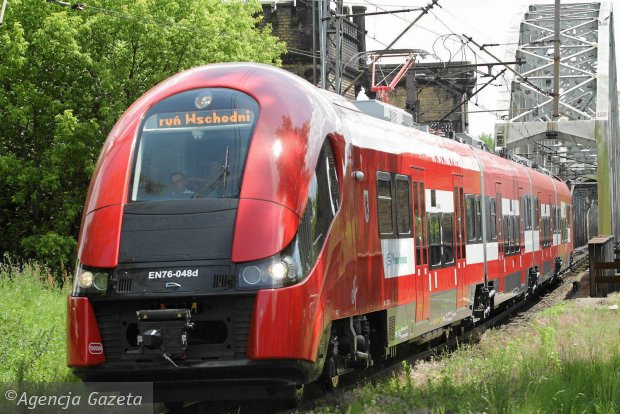 Towards the end of last year, the SKM announced their purchase of 2 brand new trains, their first non-second-hand acquisitions in 20 years. The new 16-door, 160km/hr additions will have a minimum of 144 permanent seats, 16 fold-down seats and enough standing space for a further 359 passengers. As with the PKM trains, they will also feature broadband internet access and operational electrical sockets. They are expected to be in service very shortly.
Tristar traffic management system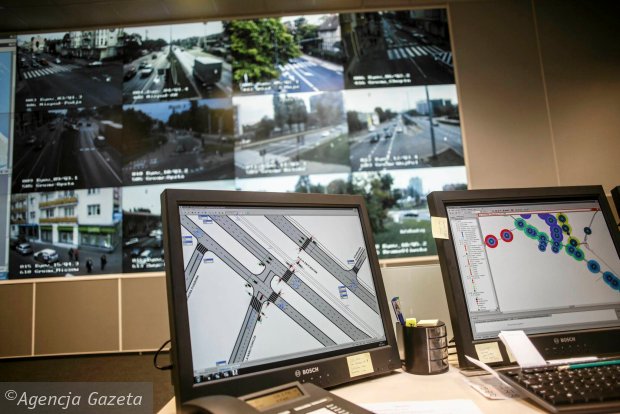 Installation of the 133-mln-zloty intelligent traffic control system, Tristar, was due to be completed by the end of 2013 to considerably improve fluidity of movement around the metropolis, as well as shorten public transport times on individual lines. However, while cameras/recorders (some of which control traffic lights & speed cameras) have been set up at some 140 intersections, the contractor has suffered repeated setbacks with a malfunctioning passenger information system. Things are looking up, though, and the latest information from officials suggests that all elements of Tristar will be fully functional by May at the latest.
Trams to Piecki-Migowo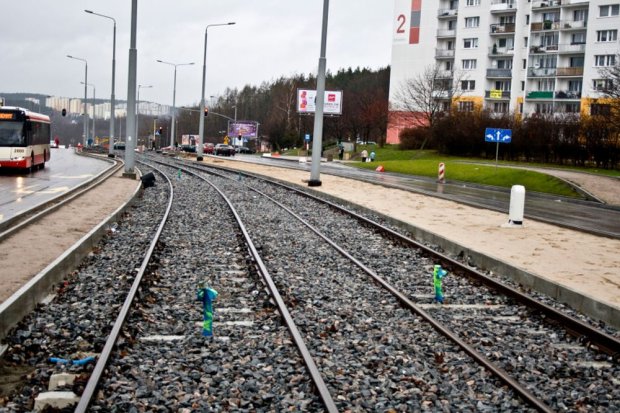 Work on Gdańsk's long-anticipated, 3.6km dual tram lines from Siedlce to Morena and Piecki-Migowo (climbing up from the street to a height of 9m to connect with the PKM station at Brętowo), has been ongoing for well over a year now and is currently over 60% complete. According to people in the know, the investment, which is worth around 116 mln zloty in total, will be finalised by the end of September 2015.
Expansion of T2 terminal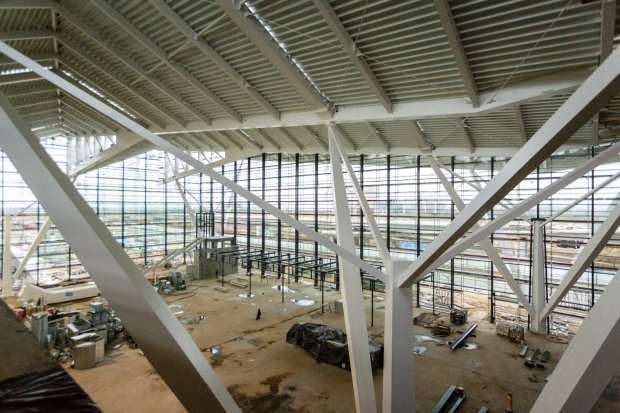 Since the beginning of last year, the T2 terminal (built in preparation for Euro 2012) at Gdańsk Airport has been undergoing an 87-mln-zloty expansion which will ultimately increase the length of the building from 187 to 237 metres. Last year, for the first time ever, the airport handled over 3 million travellers and this development will boost its capacity from 5 mln to 7 mln passengers a year. The deadline for completion of works is scheduled for 16 June 2015.
This article is based on a piece which appeared on gazeta.pl in January