News
The Polish Hong Kong
This piece is a translation of an interview by Michał Stankiewicz with Maciej Grabski which appeared on the website of the Polish daily, Rzeczpospolita on November 16, 2015.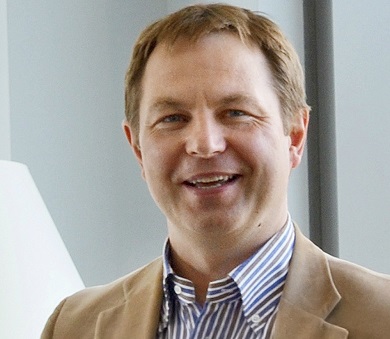 "For the first time in 300 years Gdansk has hold of the reins and is starting to return to its heyday of the seventeenth century. Back then, it was a Hong Kong for the Republic" so says the investor in Poland's largest business complex outside of Warsaw, Mr. Maciej Grabski.
Rzeczpospolita: Is Gdansk the new business centre of northern Poland?
Maciej Grabski: Looking at what's going on around here, it seems so. It is the largest business centre outside Warsaw. Along with the whole of Gdansk we aspire to be what it (Gdansk) was in the seventeenth century, which is the business hub of northern Europe and a gateway to the world for our Most Serene Republic (a patriotic term dating to the Lithuanian-Polish commonwealth of the 16th – 18th centuries).
Rz: This is a big challenge isn't it, considering the setbacks we have experienced compared to Western Europe?
MG: For Gdansk it's been a 300 year break, because in the meantime they were the partitions and communism and different states that passed back and forth through here. However, thanks to the investments of recent years we can now import, export, unload, transport etc. We have a metropolis with a population of 1.3 million inhabitants. We have good schools, and most importantly, we have transport channels particularly the one from northern Europe to Turkey in the form of rail and road. For the first time in 300 years Gdansk has hold of the reins and is starting to return to its heyday of the seventeenth century. Back then, it was a Hong Kong for the Republic.
Rz: Where is Gdansk's biggest competitor now?
MG: In this country we want to be a partner for other cities. We have ports to handle the increasing flow of goods. We know languages and this is one of a few places in Europe with such a large number of multi-lingual staff. There is also a young population here. The Pomeranian Region (Voivodship) will soon become the youngest region in the EU. Gdansk is also an interesting place business wise for international companies. We compete with Prague, Vilnius, and Dublin - and very often we win. Amazon, Intel, PwC, Bayer and Reuters operate their businesses in Gdansk. We have Energa and Lotos.
Rz: Most of the companies you mentioned are with you in Oliwa (Olivia Business Centre).
MG: Yes, and we are happy about it. We try together, that's business, universities and our regional agency, to attract investment. Poland is growing far too slowly in relation to its potential. Pomerania, fortunately (is growing) faster than the rest of the country. In recent years, Pomeranian GDP has grown by an average of 6 percent. That's a lot. It means that we have a pace of development which is only dreamed about in Europe, and we want other Polish regions to accelerate. Then I will think that we are not wasting our potential as a country. We have a dynamic environment, we attract talent from outside and that is why foreign companies locate their business here. One third of companies which were created in recent years in Europe with a value from 1 to 10 billion dollars are in Stockholm. Add to this the success of Helsinki, Tallinn and Berlin, it is obvious that for us - as a city on the Baltic Sea – for us it is both easier and closer. Our colleagues from Krakow must think of California, if they think about expansion, and a start-up in Gdansk could have a sales director on the other side of the Baltic. We have daily contacts and you do not need to change your lifestyle or emigrate in order to develop.
Rz: You also invest heavily in start-ups.
MG: I invest in this segment. Here on site we have dozens of small companies and two investment funds, which support their development on a daily basis, and on top of that networking with mature Polish and foreign companies. I think that the environment here, which is geared towards innovation is the key to development in the long run. It is extremely important that the place where innovation is created be really immersed in economic life and not be in an isolated place outside the city. Therefore, we have education in IT, a business hub and we also have a cluster. This is just the beginning. At the moment 6,000 people work here but eventually we aim to have 15,000 people.
Rz: In Gdansk Oliwa you built the largest business complex outside of Warsaw.
MG: Yes. Now we have 75,000m2 and ultimately we will have 170,000m2. We have the possibility to build apartments for rent, so that the people who are offered a job here, from other centres including from abroad, can live here stress-free for the period of recruitment or placement or business trip. We strongly believe in the effect of scale.
Rz: You therefore probably also believe in concentration and cooperation. It's not without reason that such a large office complex has been built in the vicinity of the university campus.
MG: The University of Gdansk is a key element. I see the involvement of rectors and deans to support young people in making contact with future employers. We are well connected. Also nearby we have the School of Banking, the University of Physical Education and the Sopot School of Higher Education. Four places of higher education and business, which means an education-business cluster is being created.
Rz: Do you sometimes look at Wirtualna Polska (www.wp.pl)?
MG: Yes.
Rz: With pleasure?
MG: With mixed feelings. Perhaps because of my age, I analyse 'The Wall Street Journal' on a daily basis and I wonder what it would be like if WP was a publicly traded company worth $1 billion and if in 2000 it had been listed on the London Stock Exchange. Tallinn and Estonia had Skype then.
Rz: And what would it be like then?
MG: We'd have a reputation like Tallinn. Gdansk, 15 years ago, would already have been ranked at a similar level, as a place for creating innovation.
Rz: One website could change it so much?
MG: Yes, just as Skype, an international company, changed Tallinn, I think that Wirtualna Polska, in its way, would change Gdansk. Thankfully, many start-ups were created here, people formerly associated with WP created their own companies. Amazon invested in one of them.
Rz: Was it worth splitting up?
MG: There was no other choice. Today, telecommunications services are basically de-monopolized and the advertising market is large enough to develop such a product. In those days, unfortunately, there were many more monopolies in the economy. We were unable to break free of such shackles.
Rz: Do you plan other investments related to real estate outside Olivia Business Centre?
MG: No. I am convinced that in the next 15-20 years Gdansk will develop. Of course, when I think of Gdansk, I think also of Gdynia and Sopot. New residents will arrive and Oliwa will become a focal point for this Metropolis. Therefore, we will, together with our partners, support the development of our region and Poland.
Maciej Grabski, is co-founder of Wirtualna Polska, and is now an investor in the Gdansk Olivia Business Centre, the largest office centre outside of Warsaw. Maciej Grabski is an initiator of a number of business programs and an enthusiast of start-ups and networking.