News
Tram passenger numbers increase in Gdansk on back of investment
Investing in new tram lines and a new fleet in recent years has significantly increased the number of passengers on Gdansk's trams, says the national Transport Publiczny portal (www.transport-publiczny.pl).
Between 2009 and 2013, they state that the number of people using the city's tram services increased by 13.6 per cent from 147.8 to 168 million people a year. This impressive rise may be attributed to various factors including, among others, the opening of the new tram route from the centre of Gdańsk to Chełm at the end of 2007, and then the subsequent extension from Chełm on to Łostowice in the spring of 2012.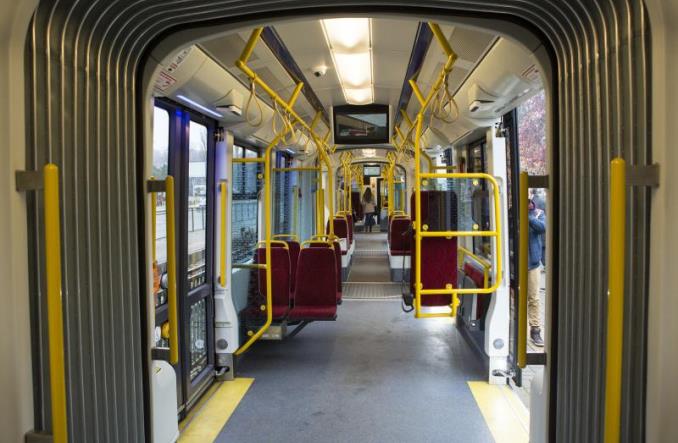 Additionally, most of the old routes have been upgraded in terms of phasing out older vehicles to be at least partially replaced by newer ones. Some of these acquisitions have been secondhand, bidirectional trams from Germany but, as commuters and residents alike will be more than aware, the city has also invested heavily in 35 brand new, low-floor 'Pesa 120Na Swing' trams which have now been in service for 3 years.
There is also more to come as further new investments in public transport, together with the development of cycling infrastructure in the city, are planned for the coming years:
Active & mobile in Gdańsk
 Revitalisation program to upgrade 60km of pavement and eliminate architectural barriers
 Expansion of urban information system to promote walking and cycling in the city
 50km of new, dedicated bicycle lanes
 2,000 new parking spaces for bicycles
 Introduction of urban bikes (in conjunction with the metropolis)
Public transport in Gdańsk
 New tram lines at ul. Bulońska, ul. Świętokrzyska, ul. Jabłoniowa and ul. Warszawska
 New tram line from Piecek to Wrzeszcz
 69 new low/zero-emission buses and 33 new trams
 Construction of a new tram and bus depot
 Integration of public transport with PKM and SKM Śródmieście
Public transport is also high on the agenda in Gdynia (where commuter numbers have actually dropped in recent years) with the city investing in dedicated bus lanes, brand new trolleybuses and various projects to better coordinate and integrate its transport services with one and other.
This article was based on a piece that appeared on transport-publiczny.pl