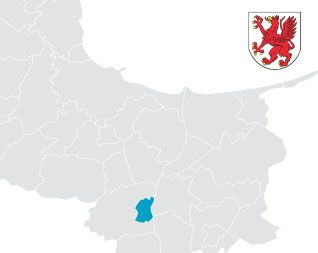 Residents/Population:
60 809
Area:
2 238 km2
Expenditure per capita:
2 959 zł
Website:
www.tczew.pl
Rulers/Leaders:
Mirosław PobłockiCity President
Mirosław AugustynLeader of the City Council
The city of Tczew is located on the Vitula river in a region called Kocewie. Across the river the land opens up onto the Zulawy which forms part of the city's metropolitan area. Tczew is one of the oldest cities in Pomerania and is currently the second largest city in the Gdansk Metropolitan Area.
The municipality of Tczew is the first and oldest in Poland due to the City Council being formed in 1258. In addition to a rich history it has numerous monuments which are of great value not just for its residents but also on a global scale. The historic bridges over the Vistula river, fragments of ancient walls, magnificent churches as well as a park and amphitheatre are permanent elements etched into the Tczew landscape. Of particular interest is the Tczewski road bridge which thanks to the technical-construction solutions used when building it saw it find its way onto the American Society of Engineering's list of International Monuments of Engineering (Paris' Eiffel Tower finds itself on the same list).
The city lies close to the important transport corridors of the Gdynia to Warsaw railway and major roads. The Tri-city local commuter train service also runs to Tczew. The city is located a short distance from the historic towns of Gdansk, Malbork, Gniew and Kwidzyn.
In addition to the road and rail links the Vistula river has played an important role in the city's development. The river is a natural waterway of international importance and it is used by cargo, passenger and leisure craft of all types. The location on the Vistula means the city has strong links with ecology, tourism, economy and water transport.
A well-developed and efficient infrastructure is reflected in the cooperative relationships with the metropolitan centre of Gdansk in the the areas of manufacturing, logistics, services and labour market. Tczew is growing rapidly. In addition to the favourable conditions for the development of business, there is also an efficient municipal infrastructure. The largest companies operating in Tczew include Coral, Eaton Turck Components Sp. z o.o., Apator Metrix SA, Tczew Thermal Energy Plant, Vogel & Noot Packaging Poland SA and Flextronics International.
The city is an important service centre for the population and economy of the south-eastern part of the Pomeranian province. In Tczew you'll find the only business incubator in the county. The project aims to stimulate entrepreneurship by creating the conditions to develop and grow a business.