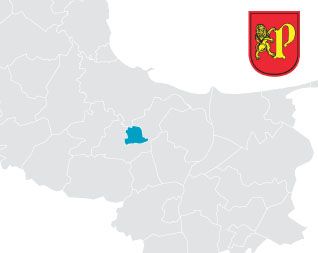 Residents/Population:
28 095
Area:
1 647 km2
Expenditure per capita:
4 524 zł
Website:
www.pruszcz-gdanski.pl
Rulers/Leaders:
Janusz WróbelBurmistrz
Stefan SkoniecznyLeader of the City Council
Pruszcz Gdansk is the capital of the county of Gdansk and one of the strongest pillars of the Gdansk Metropolitan Area. Located just 10 km from Gdansk it is closely connected to it via transport, business and interpersonal links. Pruszcz Gdansk is recognized as being one of the best managed county towns in Poland.
Located close to the centre of the Gdansk Metropolitan Area, Pruszcz Gdansk lies at the junction of Żuławy Gdansk and the Kashubian Lake District . The city is an important industrial, service, commercial and cultural centre.
Its location near the A1 motorway and the main railway track connecting Gdańsk and Warsaw, Bratislava and Vienna, as well as the proximity of the Tri-City ring road means Pruszcz Gdansk is a major road and rail transportation hub. The city is also located just off the Tri-city ring road which begins near the Pruszcz Gdansk industrial district, created under the Baltic Investment Zone . The warehouses and manufacturing plants here includes companies in the electronics, food processing, storage, clothing and metal industries.
Many large companies, both Polish and international, operate in the city including Black Red White, Smurfit Kappa Poland and Crown Packaging (packaging production) Erontrans (transport and logistics) and Rabat Pomorze (food market). Its logistics centres also have one of the biggest Polish producers of branded clothing LPP SA, as well as the Polish Post.