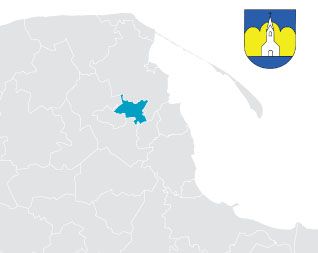 Residents/Population:
22 030
Area:
3 492 km2
Expenditure per capita:
2 500 zł
Website:
www.reda.pl
Rulers/Leaders:
Krzysztof KrzemińskiBurmistrz
Kazimierz OkrójLeader of the City Council
The city of Reda is located in the valley of the Łeby i Redy rivers, between the Wysoczyzna Puck (Puck Heights) and the Kashubian Lake District. Along with Rumia and Wejherowo, Reda forms what is known locally as the Kashubian Tri-city.
Due to its geographical location in the main belt of the cities of the Gdansk Metropolitan Area, and the resulting ease of communication within the belt, Reda is experiencing a boom in the construction of single-family homes as people continue to settle here.
The main road and rail routes linking the south and north of the Gdansk Metropolitan Area cross in Reda and the town is therefore extremely well connected to the centre of the area thanks to a number of different rail and road links.
The city also offers good conditions for leisure with more than half of its area covered by forest, most of which belongs to the Tri-City Country Park. There are numerous walking paths leading up to a vantage point with a height of approximately 70 meters above sea level, which has panoramic views of the Kashubian glacial valley, Puck Bay and, visible in the distance, the Hel Peninsula. The town can also boast at least three horse stables.
Among the sights of Reda are:
The train station and neighbouring district dating from 1875.
A complex of manor house dating from the XV and XVI centuries.
The neo-Gothic church of the Assumption of the Blessed Virgin Mary (which is the home of the towns coat of arms).